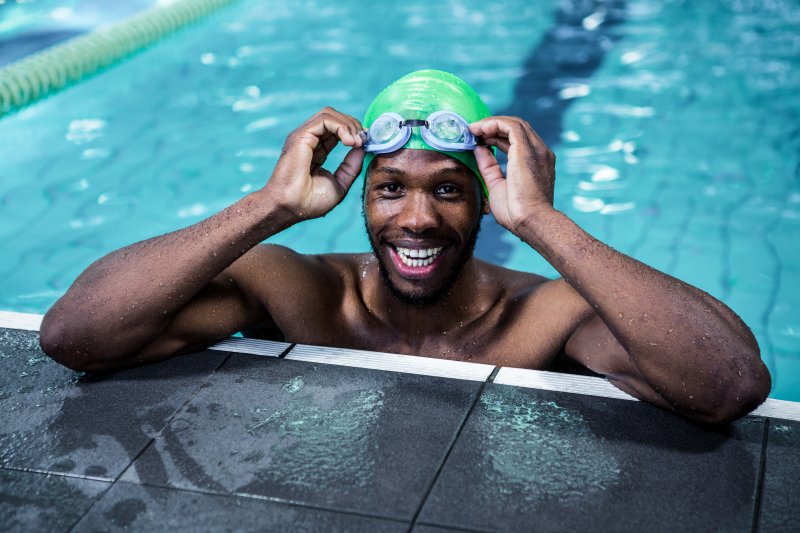 Summer is the fun-filled time of the year when you can spend time with family, enjoy a cookout with friends, or engage in outdoor activities! One of the most popular things to do is to go swimming. But has it ever crossed your mind that this could be unhealthy for your smile? Keep reading to learn how swimming in a pool can impact your oral health and ways to keep your teeth safe during summer.
How Can Swimming Impact Your Smile?
Although spending time in the water is fun and good exercise, it can put your pearly whites at risk of certain issues. These can include:
Swimmer's calculus: Whenever you go swimming in a pool, your smile is exposed to chlorinated water, which can increase the chance of forming a swimmer's calculus. This occurs when the chlorine deposits residue on teeth, turning them yellow or brown after some time. Spending more than six hours a week in these conditions can make this problem more likely to affect your smile.
Tooth squeeze: Also known as "barodontalgia," this condition involves the air inside your teeth contracting to match the external pressure. This can often cause discomfort or even damage to fillings, dental crowns, or dentures, especially if you go to extreme altitudes, such as divers and snorkelers.
Tooth sensitivity: The chlorine levels in the pool, if not at the proper levels, can sometimes cause your teeth to erode over time.
Accidental injuries: Do you like to play contact sports like water volleyball or water polo at the pool? If so, you could be at a higher risk of accidentally hurting your teeth.
Ways to Prevent Swimming-Related Dental Issues
Although swimming at the pool can come with certain potential problems, this shouldn't stop you from enjoying your favorite summer activities. Here are several tips to consider for keeping your smile healthy and safe:
Wear a mouthguard while playing contact sports in the pool to protect your pearly whites.
Make sure your pool is properly chlorinated, or hire a professional if you need help.
Rinse your mouth regularly with tap water after getting out of the pool.
Use toothpaste and mouthwash that contains fluoride.
Visit your dentist every six months for checkups and cleanings to monitor your oral health.
Swimming can be incredibly fun and exciting without placing your teeth at risk of complications. By implementing these preventive measures, you'll be sure to protect your smile while making the most of your summer fun!
About the Author
Dr. William C. Poe has been providing exceptional dental care for well over three decades. He's an active member of numerous professional organizations, such as the American Dental Association and the Academy of General Dentistry, and is dedicated to refining his skills through continuing education. If you'd like to know more about how to maintain a beautiful and healthy smile, feel free to visit our website or call 562-594-5067.