Meet Your Los Alamitos Dentist
Los Alamitos dentist Dr. William Poe can help you with all of your dental wants and needs. Whether you are looking for orthodontics, neuromuscular, general, or cosmetic dentistry in Orange County, including Long Beach, Dr. Poe has the knowledge, techniques, and equipment to give you the best possible care. Meet our cosmetic dentist below.
William C. Poe V, D.D.S.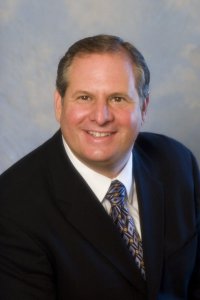 Cosmetic dentist Dr. William Poe graduated from UCLA in 1983 and went on to graduate from USC Dental School in 1988. Dr. Poe has been in practice since 1989 and has extensive training in cosmetic, neuromuscular, and orthodontic treatment techniques. His dedication to his profession translates to smiles his patients are proud to show off. Dr.Poe was also voted Best Dentist Los Alamitos 2016.
Dr. Poe is committed to continuing his education so he can provide the most up-to-date treatments dentistry has to offer. He has taken courses with the United States Dental Institute for Orthodontics and the Straight Wire Seminars for Orthodontics (SWOS) and TMJ. In addition, Dr. Poe has participated in advanced cosmetic education courses at the prestigious Las Vegas Institute. Less than two percent of all dentists have achieved the level of education that LVI has to offer. Dr. Poe has also achieved Fellowship status in the International College of Cranio-Mandibular Orthopedics (ICCMO) and a Masters in Orthodontics from SWOS.
Cosmetic dentist Dr. William Poe is affiliated with various associations, including Sigma Chi National Fraternity, Delta Sigma Delta Dental Fraternity, American Dental Association, California Dental Association, Harbor Dental Association, North American Neuromuscular Study Club, International College of Cranial Mandibular Orthopedics, and Academy of General Dentistry.
If you live in Orange County, including Long Beach, and would like to learn more about cosmetic dentist Dr. William Poe, contact our Los Alamitos office today.