Family Dentistry – Los Alamitos, CA
A Dental Office for the Whole Family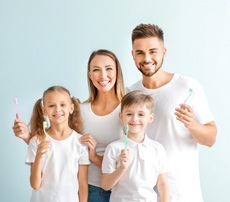 It's not always easy finding a family dentist in Los Alamitos who can meet the needs of everyone you love. Because of the differences in comfort level, personality, and individual needs, you want someone knowledgeable, trained, and highly-skilled in addressing all types of dental issues, no matter if it's you, your children, or your elderly parents. As a family dentist with more than 30 years of experience, Dr. Bill Poe combines his passion for dentistry with a commitment to offering patients the best in treatments, technology, and service. You can trust that by choosing Dr. Poe, you and your family's oral health are in good hands.
Why Choose a Family Dentist?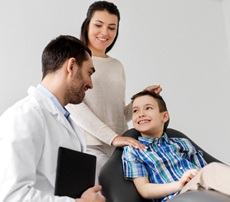 Choosing to see a family dentist will prove beneficial, especially as you and your children grow older. At each stage in life, your oral health changes and usually results in additional attention and more unique treatments. In many dental offices, patients are referred to specialists and other professionals to receive necessary care. This is not the case with Dr. Poe. Instead, you can receive the high-quality treatment you and your family need as you transition to various stages throughout your life.
By having one dentist for the entire family, not only will they have more knowledge about what your loved ones need, but they can easily detect if a problem is the result of a genetic issue or lifestyle habit. It is also possible for Dr. Poe to maintain a consistent approach when handling you and your children's dental needs, which gives many parents greater peace of mind. Knowing that you have a dentist who cares about your oral health is a reassuring sign for parents who use the same professional for their child's dental needs.
Preventive Dentistry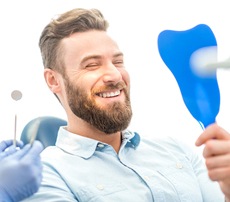 Apart from practicing good oral habits at home, the best way to keep your family's oral health on track is to pursue preventive dental care. With regular checkups and cleanings, dental sealants, and oral cancer screenings, Dr. Poe can detect issues early on and quickly recommend necessary services to avoid worsening problems in the future. He and his team will develop a personalized treatment plan that ensures your dental needs are met and produce lifelong results.
Restorative Dentistry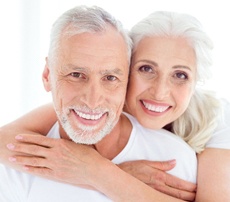 Whether you have a decayed and weakened tooth or one that is severely damaged, Dr. Poe can recommend one of many available restorative treatments. From replacing missing teeth with dental implants or dentures to providing you with a smile makeover or full mouth reconstruction, he can repair and restore your smile safely and effectively using the highest quality materials in a state-of-the-art environment.
Orthodontics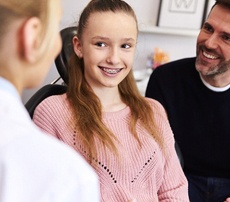 If you or your child need orthodontic treatment, Dr. Poe and his team can provide both traditional braces and Invisalign clear braces as available options to treat your smile. By realigning your bite, closing gaps, straightening teeth, or adding space to a crowded smile, you will notice a dramatic difference in your overall aesthetic and oral health. Instead of struggling to thoroughly clean your teeth and gums, you will not only lower your risk of developing tooth decay and gum disease, but you will also be able to embrace the benefits of a beautifully aligned smile.
TMJ Therapy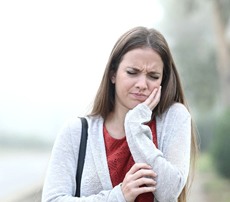 If chronic jaw pain is causing regular headaches, stiff joints, restless nights, or even difficulty eating, it's time to consider TMJ Therapy. Dr. Poe can examine your oral cavity and facial structure and realign your bite with the help of a custom-made oral appliance. These simple, compact devices take the pressure off your jaw and redistribute your bite force, allowing for improved functioning of your jaw joints and facial muscles.
Emergency Dentistry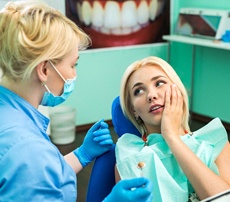 When accidents happen, you need someone who can administer immediate care. Dr. Poe is available to see patients dealing with dental emergencies, offering various treatments that are designed to eliminate pain and discomfort, and restore oral functioning. No matter if it's a toothache, knocked-out or chipped tooth, lost filling or dental crown, or soft tissue laceration, he and his team can examine the situation and provide the right method of treatment to help you resume normal activity as soon as possible.