Smile Makeovers – Los Alamitos, CA
Transform Your Smile, Transform Your Confidence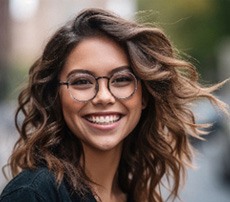 If you live in Orange County and are unhappy with the smile you see in the mirror, then a smile makeover with our talented cosmetic dentist, Dr. William Poe , may be perfect for you. The possibilities are truly endless since we can use metal-free restorations, porcelain veneers, teeth whitening, and other cosmetic and restorative dental services to address everything from gapped teeth and "gummy" smiles to old, metal fillings. If you would like to learn more about how we can make your smile goals a reality, keep reading or contact our team to schedule a consultation!
Why Choose Dr. William Poe for a Smile Makeover?
Exceptional Dentist with 30+ Years of Experience
Voted Best Dentist by Orange Coast Magazine
Top-Rated Dental Team in Orange County
How Does a Smile Makeover Work?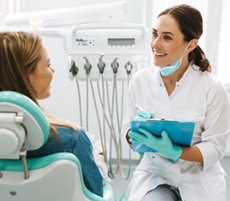 Before your smile makeover begins at our practice, Dr. Poe will examine your teeth and address any oral health issues, such as bite misalignment. Once your mouth is healthy enough for the smile makeover, you and Dr. Poe will discuss your goals and expectations and decide on the appropriate course of treatment. Once you decide what you want your smile "style" to be, you and Dr. Poe will decide which procedures are best to accomplish your goals. Then, he will solidify the details of your custom treatment plan!
The Benefits of Getting a Smile Makeover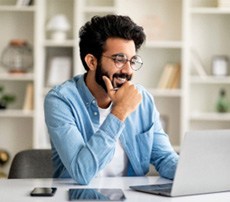 Smile makeovers are popular because they:
Restore the look, health, and function of your smile.
Dramatically enhance your appearance – you will look younger, healthier, and more attractive!
Change your life by making you feel more confident and boosting your self-esteem.
And you know what the best part is? The smile makeover process is not really extreme at all. In fact, it is a comfortable procedure that can typically be completed in two to three easy visits to our Los Alamitos dental office!
Understanding the Cost of a Smile Makeover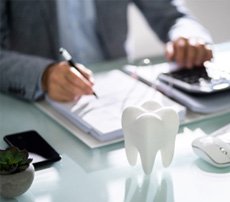 As you can imagine, no two smile makeovers are exactly the same. While one patient may want to replace a few metal fillings and remove stubborn surface stains, another might want to replace several missing teeth with dental implants and enhance their remaining natural teeth with veneers. The options are truly endless! That's why we need to see you for a consultation before we can provide you with an accurate estimate of the price. Once we solidify the details of your treatment plan, we can review the financial solutions and answer any questions you have.
If you live in or around Orange County, then you can learn more about smile makeovers by scheduling a consultation with Dr. William Poe. Once you have an appointment on the calendar, you'll be a big step closer to having a smile that's as healthy and functional as it is beautiful!