Teeth Whitening – Los Alamitos, CA
A Fast Solution for Significantly Brighter Pearly Whites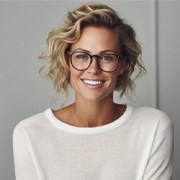 If you're unhappy with your smile or you feel self-conscious about your teeth, then you might be looking into cosmetic dentistry to upgrade your appearance. Fortunately, one of the simplest, most affordable, and effective ways to do this is with professional teeth whitening! By brightening your grin , you'll be able to feel and look amazing while showing off a smile you can be proud of. Our team also offers both in-office and at-home Zoom! whitening treatment so that you can choose the option that best works for you. Keep reading to learn more or call our office today to set up your initial consultation.
Why Choose Dr. William Poe for Teeth Whitening?
Offers Both At-Home & In-Office Teeth Whitening Methods
Effective & Comfortable Whitening Material
Fast Treatment with Results You Can Count On
Who is a Good Candidate for Teeth Whitening?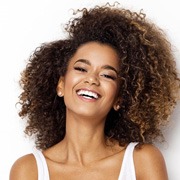 Nearly every person who's struggling with discoloration or dental stains could be eligible for professional teeth whitening. However, we'll need to evaluate your smile to determine if you're healthy enough to proceed with the treatment, as underlying issues such as decay, cavities, and infections can be disastrous to your oral health if left unchecked beforehand. Once we've confirmed that you're free of any complications or have addressed any present, we can begin developing your personalized treatment plan to help you achieve a brighter smile.
How Does Teeth Whitening Work?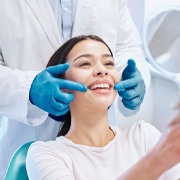 During your first visit, our team will discuss your two options for teeth whitening. Both methods offer incredibly effective results, but there are certain differences you may want to consider before moving forward.
Take-Home Teeth Whitening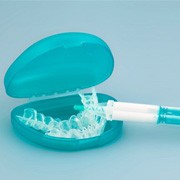 Are you more interested in brightening your grin at your convenience? If so, then Zoom! at-home teeth whitening kits might be your ideal option. Each tray is customized to fit your specific smile and you'll be provided with professional-grade bleaching gel for optimal results. You'll simply fill the tray with whitening gel, wear the tray for a certain period every day, and then you should expect your teeth to be several shades brighter after about two weeks!
In-Office Teeth Whitening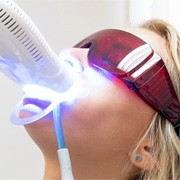 Do you have a particular deadline you have to meet, such as a wedding or some other event? For those who wish to brighten their teeth more quickly, in-office Zoom! whitening might be the best choice. While you relax, the whitening gel will be applied to the front of your teeth. This material contains hydrogen peroxide that gently penetrates the teeth to eliminate stains and discolorations. A special, low-heat lamp is then used to activate the Zoom! teeth whitening gel, which quickly and painlessly lifts the stains from your teeth. The gel is applied in three 20-minute applications to achieve optimal results.
Tips for Maintaining Your Brighter Smile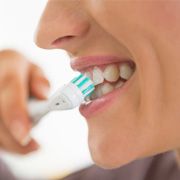 After you've successfully blasted away any stains or discoloration from your teeth, you'll want to practice proper measures to preserve the dazzling outcome. This can easily be managed by following these tips:
Avoid overindulging in dark-colored foods and drinks (like coffee, tea, and blueberries)
Brush, floss, and rinse with mouthwash regularly every day
Refrain from poor oral habits like biting your nails and smoking tobacco
Ask about at-home touch-ups to help keep your bright smile
Schedule routine dental checkups and cleanings to maintain your results and oral health