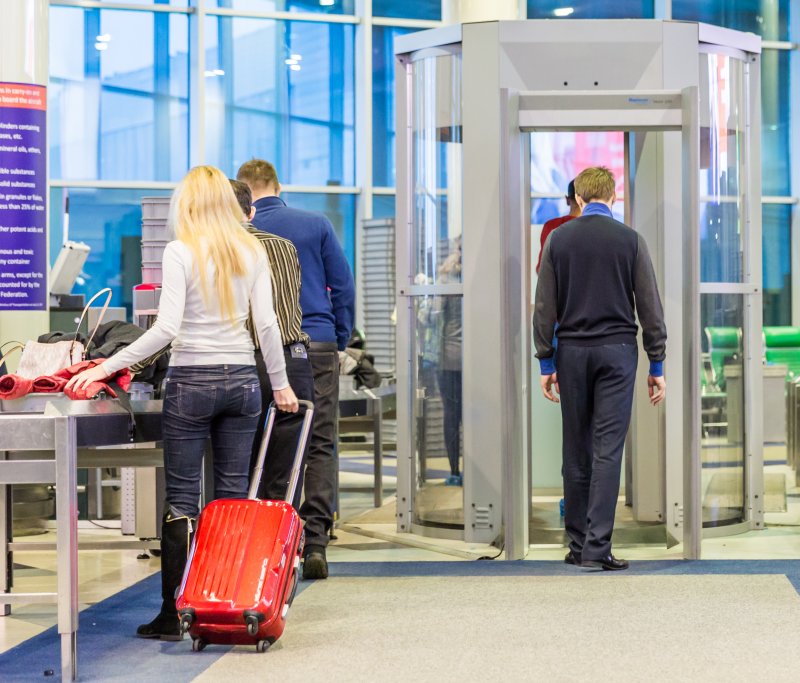 Whether you are finally making it to your dream destination, visiting your grandparents, or travelling for a business trip, the part you are looking least forward to is going through airport security. Usually, you make it through the line without a problem, but with your new dental implants, who knows what will happen this time. That giant metal detector is the only thing that's standing between you and your gate, and there is titanium in your mouth! Continue reading to learn why your dental implants shouldn't be a concern during your excursion.
How Do Metal Detectors Work?
The Transportation Security Administration (TSA) metal detectors work by creating a magnetic field around you in a series of pulses. This creates a natural echo that the detector can turn into a reading. When a metal object passes through the metal detector, the magnetic field of the detector produces a magnetic field in the object, causing the echo to become disrupted. This is what triggers the alarm to go off.
Will Dental Implants Set Off Metal Detectors?
Dental implants are made from titanium, which is not a metal that is magnetic. This means that they don't have the tendency to set off metal detectors. However, if you have another metal on your person, like steel, iron, nickel, or cobalt-chromium, the metal detector is likely to go off. If it is just your dental implants that you are worried about, you should be able to go through the line without having any issues.
You should be aware that the security regulations of the U.S. Department of Homeland Security aren't necessarily implemented in every country throughout the world. If you are traveling internationally, you should give yourself plenty of time to go through security. Depending on where you are, they may use different technology that is designed to pick up on even the smallest amount of metal. Just remember that you aren't the first person to travel with dental implants. After an explanation and maybe a brief pat down, you should be on your way again to your destination.
There's no need to stress about your upcoming trip simply because you have dental implants. There are all sorts of people who love to travel, including those who have replaced their missing teeth. You will more than likely be able to walk through airport security without any dental implant-related inconveniences!
About the Author
Dr. William C. Poe V is an experienced dentist who has been working in the field for more the three decades. He earned his dental doctorate from the USC Dental School and has extensive training in cosmetic, neuromuscular, and orthodontic treatment techniques. He has achieved Fellowship status in the International College of Cranio-Mandibular Orthopedics (ICCMO) and is affiliated with numerous other professional organizations, including the American Dental Association, California Dental Association, Harbor Dental Association, and North American Neuromuscular Study Club. For more information on dental implants or to schedule an appointment at his office in Los Alamitos, visit his website or call (562) 594-5067.