Making Dental Implants Affordable in Los Alamitos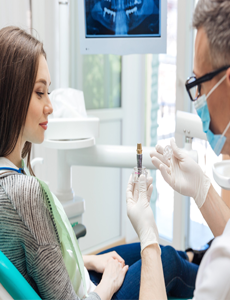 According to a study conducted by a major dental insurance provider, cost is the main reason given for choosing to forego dentistry services. Dental implants can be pricey, but it's important to remember you're investing in a dental restoration that will last a lifetime. At the Los Alamitos dental office of William C. Poe, V, DDS, we work with patients to make dental implants affordable within almost any budget. If you want to find out more, call our team to schedule a dental implant consultation today. We'll walk you through your treatment plan and provide accurate price estimates to help you make the right treatment decision.
Average Cost of Dental Implants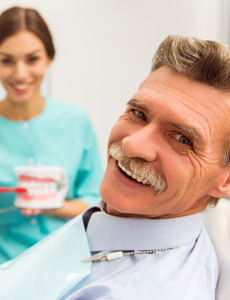 The dental implant posts are custom made from high quality titanium, and they can be costly. The price of dental implant posts ranges from $500 to $2500. After the cost of surgical implant placement and designing and crafting the replacement tooth, one dental implant can cost between $2000 and $3500, higher in some rare cases. We do our utmost to make our dental implant placement and restoration procedures affordable, but these treatments are at the top of our price range, making them difficult to fit into many patients' budgets.
Dental Insurance Benefits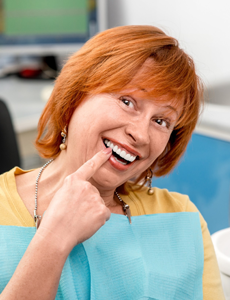 Dental insurance may not cover the cost of the dental implant posts or their placement, but your provider will typically provide coverage for other aspects of the tooth replacement procedures. The replacement tooth or teeth will typically receive coverage from your benefit plan, and sedation dentistry services may also be covered. Additionally, preparatory treatments like tooth extractions and bone or soft tissue grafts will likely be covered as well. Some dental insurance providers will work with our team to determine the overall amount they will pay for your treatments. Then, they will provide a credit that can be used to offset the costs of any part of your dental implant tooth replacement plan.
Financing Treatment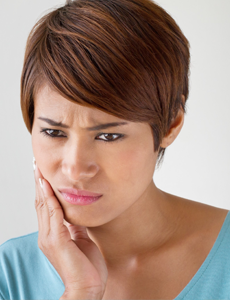 We are happy to work with CareCredit and other third party medical and dental financiers, to provide qualified patients with low and no interest financing plans. This is a great way to make your dental implant tooth replacement affordable. You can cover the entire cost of care upfront and spread payment for your treatment over the course of six months to a year. If your employer offers Health Savings Accounts (HSA) or Flexible Spending Accounts (FSA), these funds can also be put towards the cost of treatment.
We're Here to Help
The best way to ensure your dental implant supported tooth replacement fits your budget is to communicate with our team. We are here to help you if you have questions or need assistance with financing for your treatment plan. Don't hesitate to reach out to us. We want you to receive the quality of care you deserve.